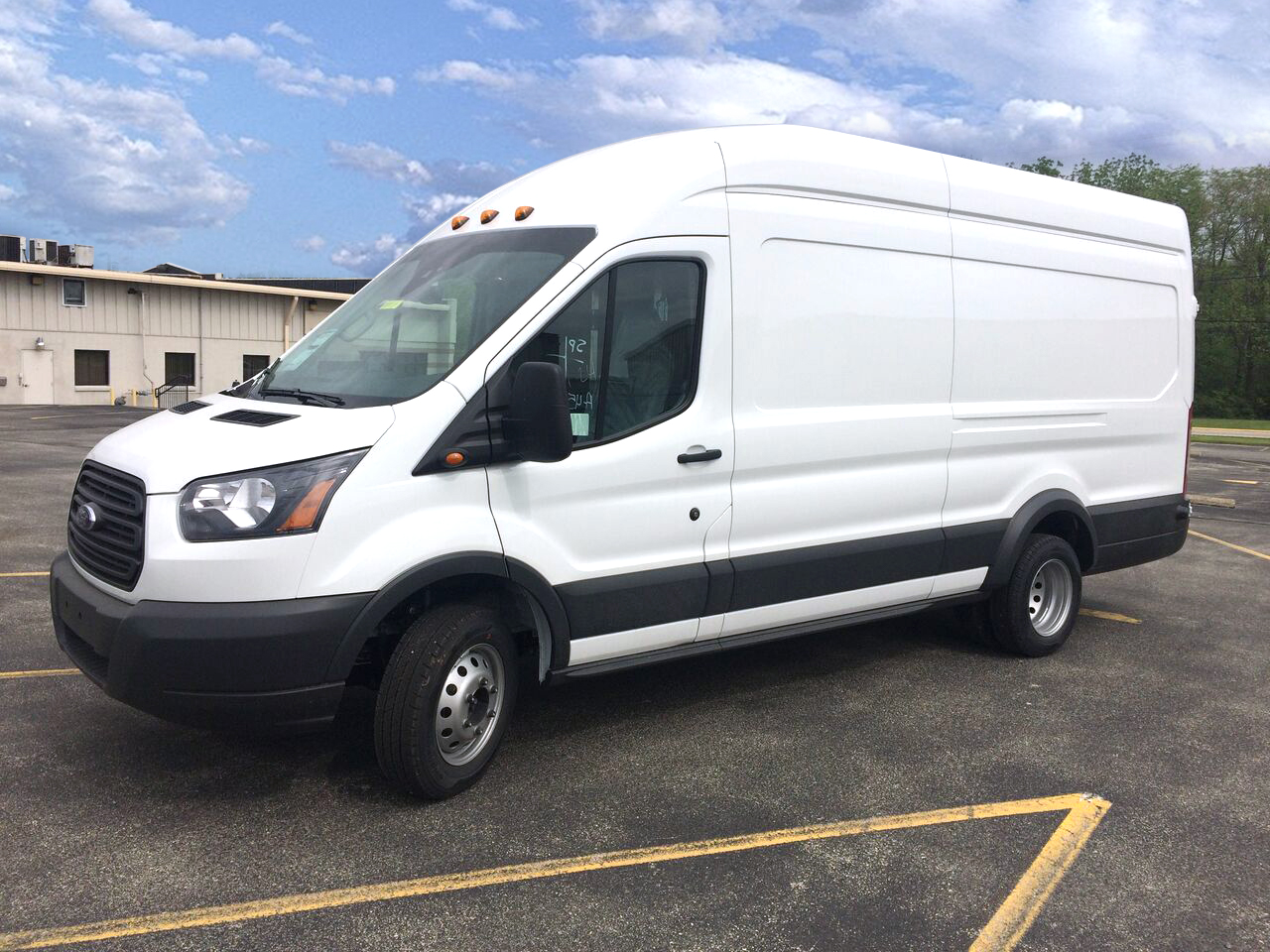 Ford Transit 350 Cargo Van-Your Ultimate Business Partner
The 2020 Ford Transit is redesigned and ready to work. From the 10-speed automatic transmission and new engine choices to smart technology that helps drive confidence, the new Transit was built with your productivity, comfort and bottom line in mind. The Transit is available both as a Cargo Van, and as a Passenger Van, able to accomodate up to 15 passengers comfortably. New for 2020 it is available with all-wheel drive! Randy Marion Commercial Group is one of the top dealerships where these vans are available. We specialize in getting you the correct length, roof and infit for your next job. We work comfortably with large fleet and specialty requests. Call us today with any questions or to take a test drive!
The Ford Transit 350 cargo van offers a great new delivery truck option with 487 cu ft of cargo capacity and a fuel efficient 3.7L V6 gas engine. It's ready to go with full length shelving, a bulkhead door and twin swing and sliding side door for easy access.
---
Features & Specifications
TRANSMISSION:
6-speed automatic transmission
WHEELBASE:
148" wheelbase
CARGO CAPACITY:
487 cu ft of cargo capacity
A/C:
Cab air conditioning
STEREO:
AM/FM stereo w/auxilliary input
REAR WHEELS:
Dual rear wheels
TIRE SIZE:
4.LT235/65SR 16 tires
BACKUP CAMERA:
Safety camera w/color safety monitor
DIMENSIONS:
Exterior vehicle length: 110.2", Interior cargo height: 81.5"
BULKHEAD:
Bulkhead with full height sliding door
SAFETY GRIP FLOORING:
Passenger cab area
SAFETY EQUIPMENT:
Fire extinguisher and triangle safety kit
SHELVING:
2 rows of full length folding shelves per side, Rated @ 50 pounds per linear foot
REAR DOOR TYPE:
Twin swing
Additional Specifications:
Sliding side door on passenger side
Power windows, locks and mirrors